Welcome to this testing wip!
I am very sorry for any eyestrain or annoyance caused by my inexperience! /gen , i update it like 50 times an hr and idk any other way to do it, plus this background will not change :(
I do not know what i am doing but,,,dkdm!!.


please remember I DO NOT KNOW WHAT I AM DOING! pretend this site does not exist



if you for some reason wanna know about me, hi! my name is max or meowmeow (yes i know its dumb but i love using funny names online!!) im turning 14 on 3/29/22! im an autistic non binary dude, who also happens to be a osdd system! we switch between using I and we a lot, sorry if that is confusing!
some of our hobbies and interests atm, ft rambling !
drawing has been a huge part of our life forever, but we started putting work in and calling ourselves an artist when we were 9 years old! we may put some art here once we figure it out
we have been collecting an ungodly amount of web graphics lateley, in fact we decided to make this site to show the hoard! Unfortunately the securely stuff (because using school chromebook) blocks every good website, including neocities?? we actually have to use a workaround on a math extention app to do this so, doesnt work the best haha
we're getting into coding now! i can feel the hyperfixation setting in as i type.hopefully i can get a computer of some sorts for our birthday soon!
I heart five nights at freddys
cats are neat!
xenogender hoarding and making is one of our favorite things! if you do not like neopronouns or xenogenders you do not have to interact, please be kind and educate yourself here!
we also love neopronouns! some of the ones we love are pi/pink/pli/plink/strawb/star/mew/paw/fizz and more! for more of our pronouns please check out some pronouns of ours! no pressure to use neopronouns for us, he/they is a-ok :3
golden retrievers are The Dog Ever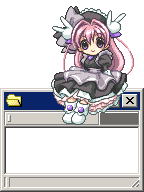 if anyone has any tips for me, or ya just wanna chat, please feel free to contact me at caffeinated #6918 on discord !! NOTE!: please dont be weird or try to be friends if you are an adult! not personal, its just weird since i am 13 :)


To do:
learn how things work
create the base site!
make the hoards, and other things!


im still trying to learn but the only thing i have is a school chromebook , send help please
things just for ease of access for myself rn, ignore pls

html test